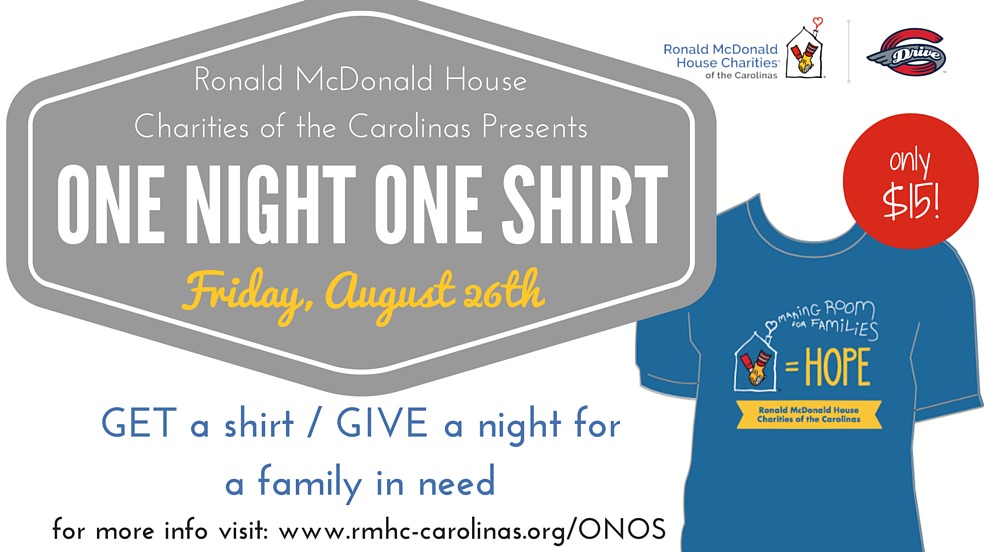 The Ronald McDonald House Charities of the Carolinas' mission is to create, find and support programs that directly improve the health and wellbeing of children. Since 1989, our House has provided support to more than 11,000 families through our programs. More than a room, our House serves as a quiet place for families to be alone or as a place of companionship, sharing and emotional support with other families who are also caring for a sick child being treated at nearby healthcare facilities.
Today, we ask for your support of RMH by participating in our "One Night One Shirt" Campaign. One Night One Shirt serves as a casual day in the Upstate for companies and organizations to allow their employees and/or members to purchase and wear a special Ronald McDonald House t-shirt on Friday, August 26th.
If you wear your shirt on Friday, August 26th – you will receive a complimentary Lawn & Deck ticket to the Greenville Drive game that evening only against the Asheville Tourists at 7pm! All you have to do is show-up to the Main Street Box Office window proudly wearing this shirt and you will receive a free ticket. What a great community partner!
By sporting the One Night One Shirt t-shirt on Friday, August 26th, you are sponsoring one night for a family in need to stay at the Ronald McDonald House in Greenville, SC!
The deadline to place your order is Friday, August 12th, 2016. Email or call Kate Venuto to get started and place your order today: [email protected] / (864) 235-1984. Want to pay online? Follow these 3 steps!
The Ronald McDonald House Charities of the Carolinas is a private, non-profit organization governed by a local board of directors. Our federal tax ID number is 57-0844123.
Thank You to Our Participating Partners: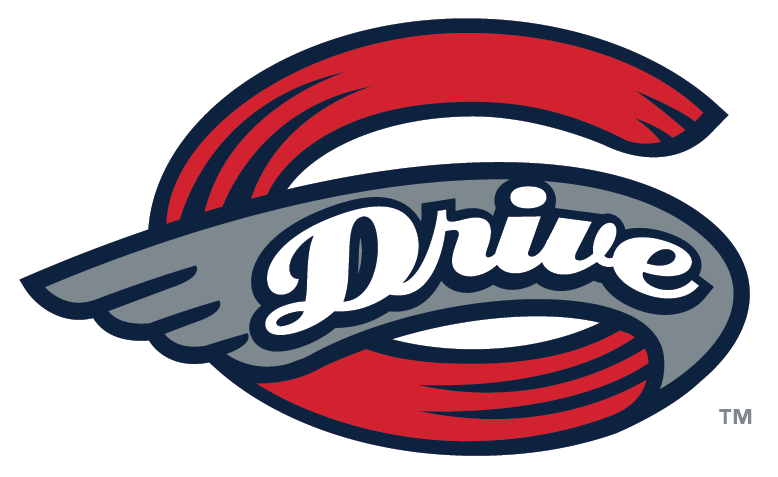 Alpha Delta Pi-Furman
Robert Half
Alliance Engineers
Paul Swenson
Walgreens
JB Watts
McMillan Pazdan Smith
Indexx Printing
Wells Fargo
Dixon Hughes Goodman
Sonya Hicks
Amica Mutual Insurance
Sticky Fingers Downtown Greenville
Baldor
Greenville Swamp Rabbits
Greenville Health System
IPS
Pope, Smith, Brown & King
Steph Burton
Haley Hoover
Jennifer Robinson
Mary Jankowy
RMH Staff
Katie Quinn
Ann Douglas