Red Shoe Society Social
Saturday, March 12th we will be teaming up with the Greenville Swamp Rabbits to enjoy some professional hockey in downtown Greenville, while also raising money for the house! That evening the Swamp Rabbits will take on the Florida Everblades, with the puck dropping at 7 pm. Join us beginning at 6:30 pm to enjoy a beverage and appetizer on us. These games are always a blast and we even have a section blocked off for Red Shoe Society Members and friends. So come, sit back, relax and enjoy the fastest sport on earth! Contact Al Fiedler to RSVP or with any questions: [email protected].
Tickets are $12, with $3 going back to the house. The Swamp Rabbits made it very easy on us, so all you have to do to purchase your tickets is CLICK HERE!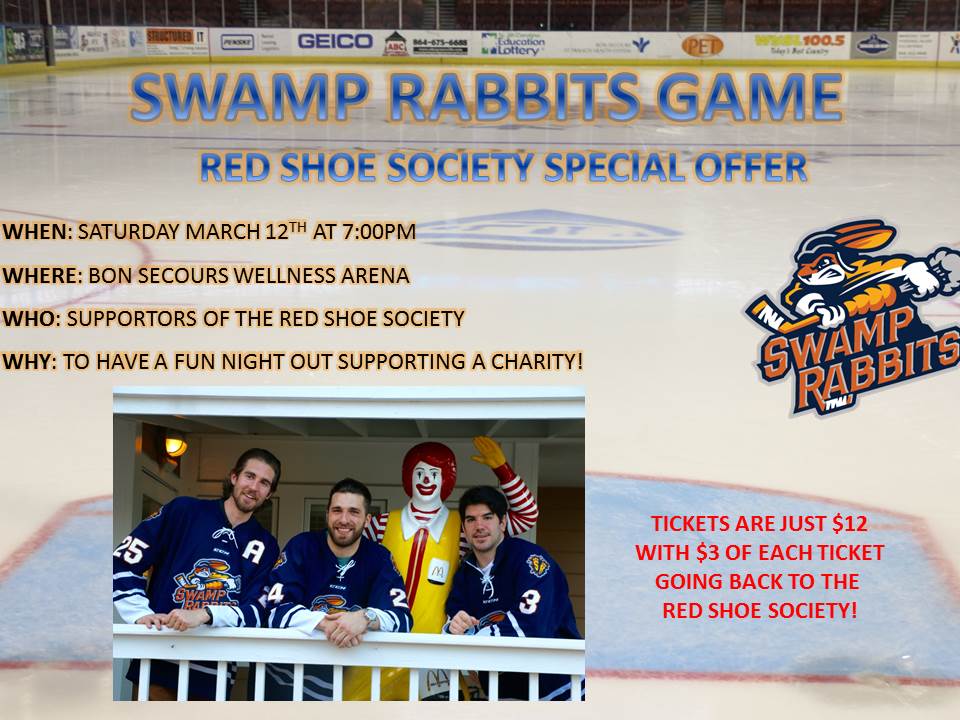 Read more