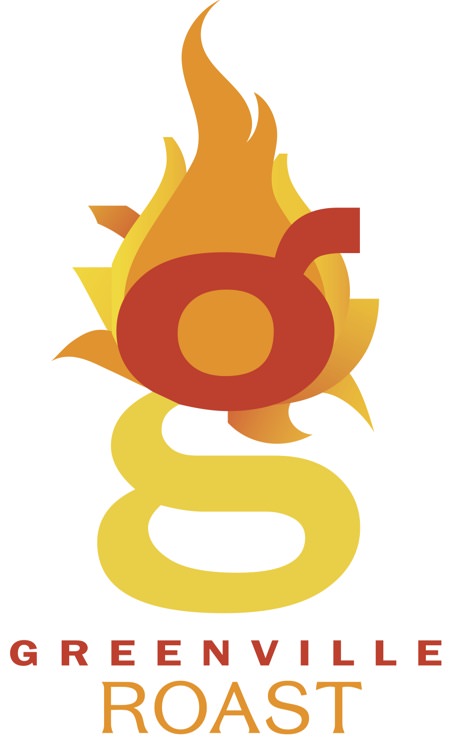 THE GREENVILLE ROAST
Greenville Native Bob Howard can run, but he can't hide from our fourth annual Greenville Roast! Come join us for a night of fun and laughter, all at the expense of one of the biggest names in Greenville.
Past President of Greenville Tech Foundation, Bob Howard is a graduate of Davidson College and holds his MBA and several banking degrees. He is a graduate of Leadership Greenville and Leadership South Carolina. He is a veteran of the U.S. Army and served in Vietnam.
A leader in our Greenville community, Howard currently serves on the boards of the Metropolitan Arts Council and Greenville Symphony Endowment and is a member of the Greenville Chamber Advisory Council. He is a Trustee of Faith Memorial Chapel in Cedar Mountain, N.C. He is a member of the Greenville Downtown Rotary Club and on the Advisory Council of the Greenville Symphony Orchestra. He is a former Commissioner for the Greenville Water System.
Howard's great achievements and community involvement will be put aside for one night, all for a great cause. Howard will be on the receiving end of jokes, jabs, and barbs from his close friends and colleagues.
The panel of roasters include President at Crawford Strategy, Marion Crawford, along with Executive Director of the Metropolitan Arts Council, Alan Ethridge, Foundation Manager at Greenville Tech Foundation, Butler Mullins, and our Mayor of Greenville and past Roastee, Knox White.
Join some of the biggest names in Greenville on Thursday March 16, 2017 for a few laughs for a great cause—all proceeds go to helping families in need at the Ronald McDonald House Charities of the Carolinas.
Start the night off with a cocktail hour from 6-7, and then enjoy dinner and the roast from 7-8:30.
*For ticket and sponsorship information, follow this link or contact Samantha at [email protected].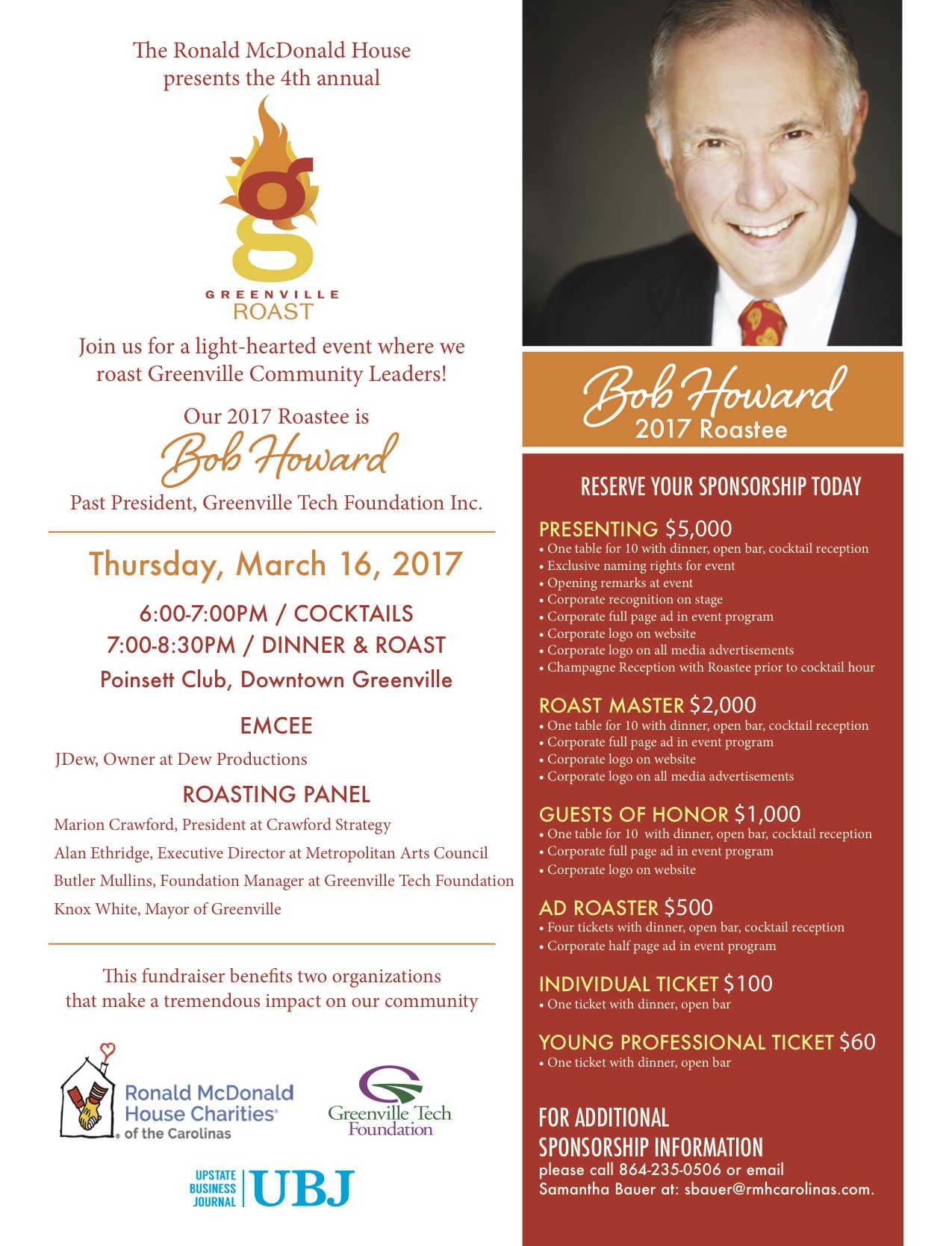 For additional information on this event, please contact Samantha Bauer at [email protected].
Thank you to our 2017 Roast Sponsors!
Guest of Honor Sponsors:
Ad Roaster Sponsors:
CresCom Bank  /  Bradshaw Automotive Group / Parker Poe / Wells Fargo
Event Partners: