RMHCC AUGUST WISH LIST
Below is a list of some of the priority items we need at the House this month. Any and all donations are greatly appreciated!
Items can be dropped off between 8am and 8pm. Thank you in advance for your help!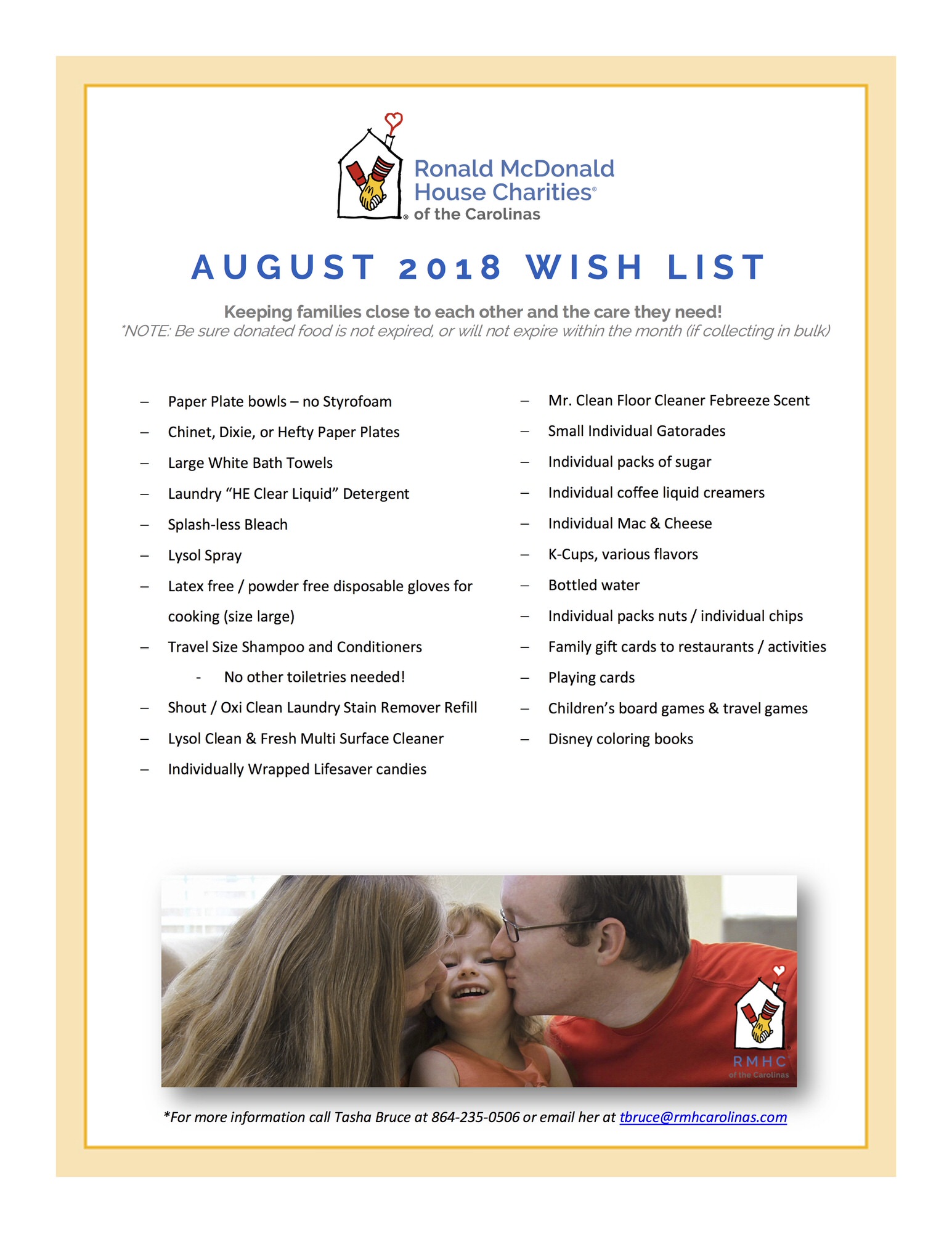 For more information, please call Tasha Bruce at 864-235-0506 or email her at [email protected].