Celebrating 30 Years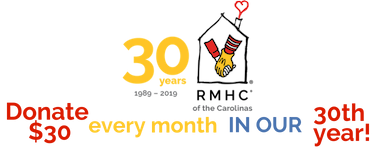 Help Celebrate Our 30th Anniversary!
There are 3 ways to help help us celebrate:
Come to our 30th celebration Ice Ice Baby! Click the picture to reserve your spot.
Donate  to provide care for a family. We would love to receive 30 nights for 30 families! 
Participate in a fundraiser – we have plenty of events and fundraisers throughout the year. Check them out here!