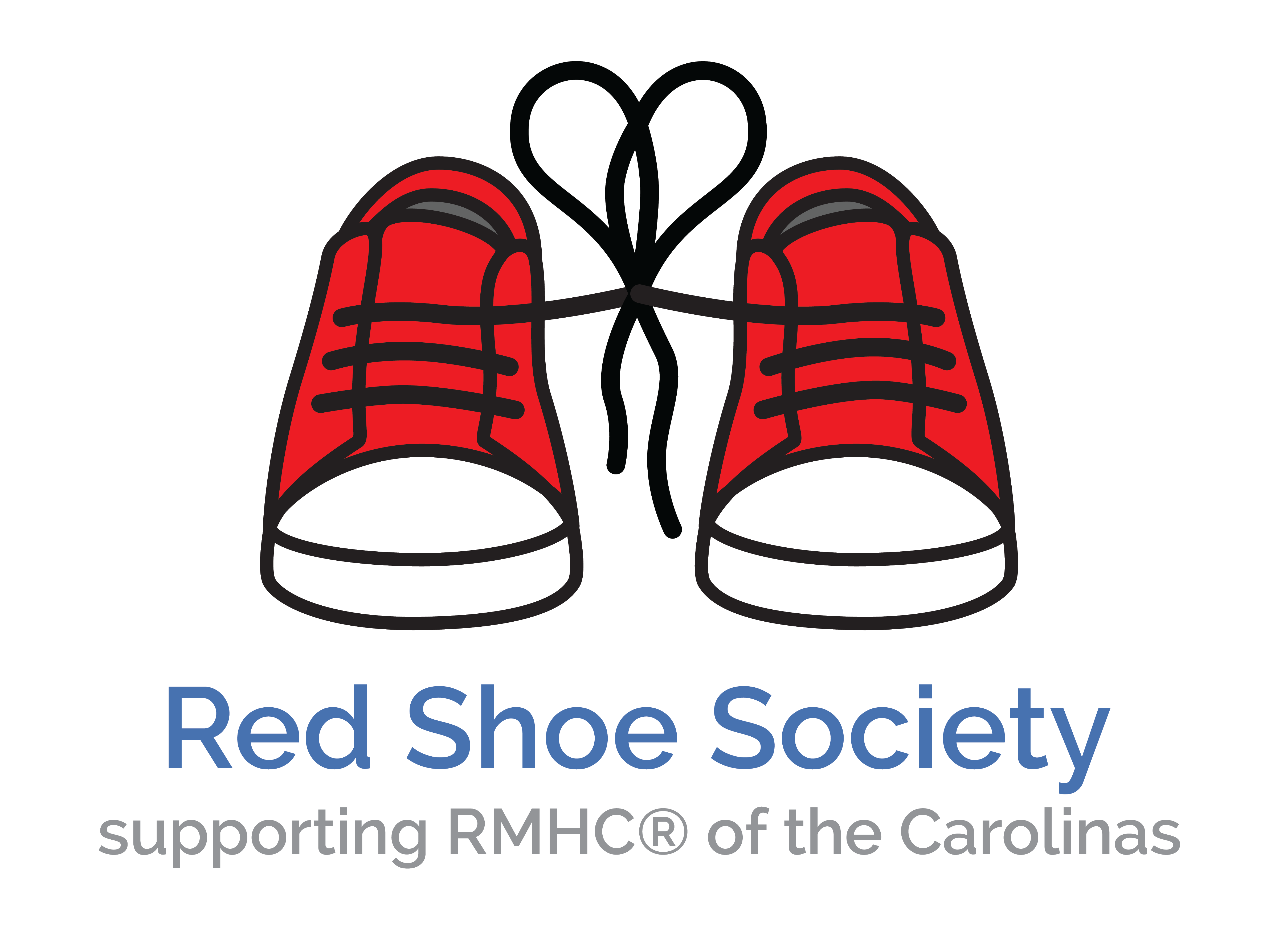 The Red Shoe Society serves as a philanthropic arm of the Ronald McDonald House Charities® of the Carolinas.  This mission of this group is to engage, empower and inspire young professionals to participate in philanthropic and leadership endeavors and build awareness of the Ronald McDonald House Charities®.
The Red Shoe Society is a group of young professionals with a collective goal to help make a difference in the lives of families with sick children. As stewards of the Ronald McDonald House Charities®, Red Shoe Society members work together to raise money, donate their time, and provide needed volunteer efforts to benefit the house.
Red Shoes are not the only thing to make society members stand out. Red Shoe Society members are leaders. Being a society member means you are the type of person who wants to lend your talents to help others. Join the Red Shoe Society today to help improve the lives of those in need in our community.
Get to know our 2018 Board Members here!
For more information, please contact Samantha Bauer ([email protected]), Director of Communications and Events, at 864.235.0506
2018 Red Shoe Society Calendar
Throughout the year we host a number of House volunteer events, social/networking events, signature fundraising events, and volunteer in and around our community. There is something for everyone!
View our upcoming events HERE.
For accessible versions of the Red Shoe Society Calendar, email [email protected]. 
Upcoming Events
Guest Bartending, Social Event  – August 6, 2018
Grab some friends meet us at The Bar, the Courtyard Marriott Greenville Downtown's new bar and lounge, for Red Shoe Guest Bartending at Bachelor Nation Night. Visit this link for details: https://www.facebook.com/events/2011131695803183/  
Location: Courtyard Marriott Greenville Downtown, 50 W Broad St, Greenville, South Carolina 29601 / Time: 7:00pm – 9:00pm
Downtown Alive, Volunteer Event  – August 30, 2018
Come serve the city on behalf of RSS at Downtown Alive! Whether pouring beer or collecting tickets is your jam, its a great opportunity to hang out with fellow members and connect with others around Greenville! Sign up here using password: RedShoe  |  https://bit.ly/2G4e75k
Location: NOMA Square, Greenville, SC 29601 / Time: 5:30pm – 8:30pm
Red Shoe Society Annual Fundraising Events 
Learn more about our annual fundraising events by following these links: Red Shoe Plane Pull, Greenville Royale 
Become a Member Today!