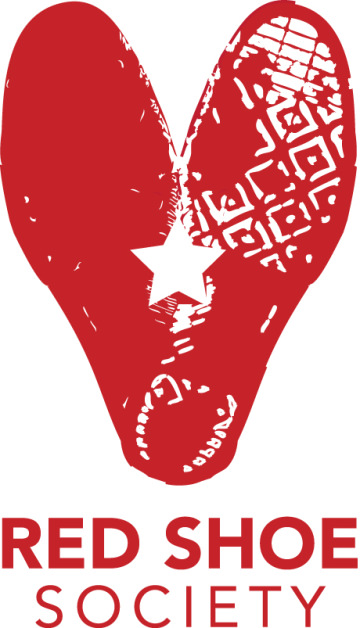 The Red Shoe Society serves as a philanthropic arm of the Ronald McDonald House Charities of the Carolinas.  This mission of this group is to engage, empower and inspire young professionals to participate in philanthropic and leadership endeavors and build awareness of the Ronald McDonald House Charities.
The Red Shoe Society is a group of young professionals with a collective goal to help make a difference in the lives of families with sick children. As stewards of the Ronald McDonald House Charities, Red Shoe Society members work together to raise money, donate their time, and provide needed volunteer efforts to benefit the house.
Red Shoes are not the only thing to make society members stand out. Red Shoe Society members are leaders. Being a society member means you are the type of person who wants to lend your talents to help others. Join the Red Shoe Society today to help improve the lives of those in need.
Get to know our 2017 Board Members here!
For more information, please contact Samantha Bauer, Communications and Events Manager, at 864.272.0197
2017 Red Shoe Society Calendar
Throughout the year we host a number of House volunteer events, social/networking events, signature fundraising events, and volunteer in and around our community. There is something for everyone! Check back to view our 2017 calendar soon. 
Upcoming Events
Membership Kickoff Event  – March 9, 2017
Join Red Shoe Society (RSS) for the 8th Annual Red Shoe Society Kickoff event at The Upper Room on March 9th, as we celebrate last year's success and the exciting plans in store for 2017!
Location: The Upper Room (7 College St, Greenville, SC 29601) / Date: March 9, 2017 / Time: 5:30pm – 7:30pm
Renew your membership or become a new member during this event and you will be entered to win tickets to the Greenville Royale Gala in November. All members and friends are welcome!
Red Shoe Society Annual Fundraising Events 
Learn more about our annual fundraising events by following these links: Red Shoe Plane Pull, Greenville Royale 
Become a Member Today!