Ronald McDonald House Presents the 6th Annual Reedy River Jazz & Wine Festival
Sit back, relax,and sip on some wine as you enjoy the soulful music of some of the Upstate's finest jazz musicians at the Reedy River Jazz and Wine Festival. On Friday April 24, regionally and nationally acclaimed musicians will take the beautiful TD Stage at the Peace Center in downtown Greenville to soothe your soul as you sip on wine and nibble on delicious southern cuisine.
Like fine wine, in its 6th year, the Reedy River Jazz and Wine Festival, only gets better with age. This year's lineup of musicians is top notch. Headliner Joe Gransden and the Joe Gransden Quartet will treat the audience with a tribute to Frank Sinatra to celebrate his 100th birthay year. Known for his skills on the trumpet, Gransden's voice won't disappoint—it has been compared to Chet Baker and Mr. Sinatra himself. Gransden has performed his music worldwide and released 14 CD's under his own name. His impressive musical resume includes work with the big bands of Tommy Dorsey and Glenn Miller, as well as, sub work with Toshiko Akyoshi and Chico O'Farrill. He is now playing consistently in venues all over Atlanta 5 to 6 times a week. Gransden and his 16 piece big band have a growing schedule, including performances at Café 290 in Atlanta, The Jazz Corner in Hilton Head, and even Tehema Golf Club in California where he plays events for Clint Eastwood.
Adding to the spectacular event is Loretta Holloway. Dubbed "South Carolina's First Lady of Song," Holloway has an impressive musical resume herself. She has performed in the showrooms of Las Vegas and Atlantic City, opening for the likes of Jay Leno and Whoopi Goldberg. Holloway's talents have taken her all over the globe. She was presented to Queen Elizabeth and Prince Philip in a Royal Command Peformance in Australia, she has toured in China and Thailand, and has even sang the National Anthem for boxing champions Larry Holmes, Mike Tyson, and Oscar De La Hoya. Now, Holloway will be heading to Greenvlle, SC to wow the TD Stage with her incredible talents.
Doug Norwine and the Doug Norwine Trio join Gransden and Holloway to add some smooth saxophone to the mix. Anyone who's anyone has been on The Simpsons, and so has Mr. Norwine. Norwine was the soulful baritone sax behind Lisa Simpson and her mentor "Bleeding Gums" Murphy on the FOX hit series. He has also been featured on hit television shows such as Roseanne, Full House, Seinfield, and The Tonight Show. Norwine has received 12 Gold and Platinum records from the RIAA for his work as a musician and is now teaching his craft to aspring musicians as an Adjunct Professor of Music at Anderson University.
Anderson University's Jazz Ensemble will be put to the ultimate test as they too take the TD Stage. The Jazz ensemble performs at clubs, festivals, and schools every year. The ensemble's second CD, Walkin' About was released in 2014.
The musicians will be accompanied by live artist Elizabeth Henderson, special emcee Senior Vice President, Chief Human Resources Officer of CertusBank Colletta Bryce.
Join the Ronald McDonald House Charities of the Carolinas at the Reedy River Jazz and Wine Festival for a great night of fun, wine, and amazing musicians.
For more information visit http://reedyriverjazzandwinefestival.org/. For tickets visit https://reedyriverjazzandwinefestival.eventbrite.com.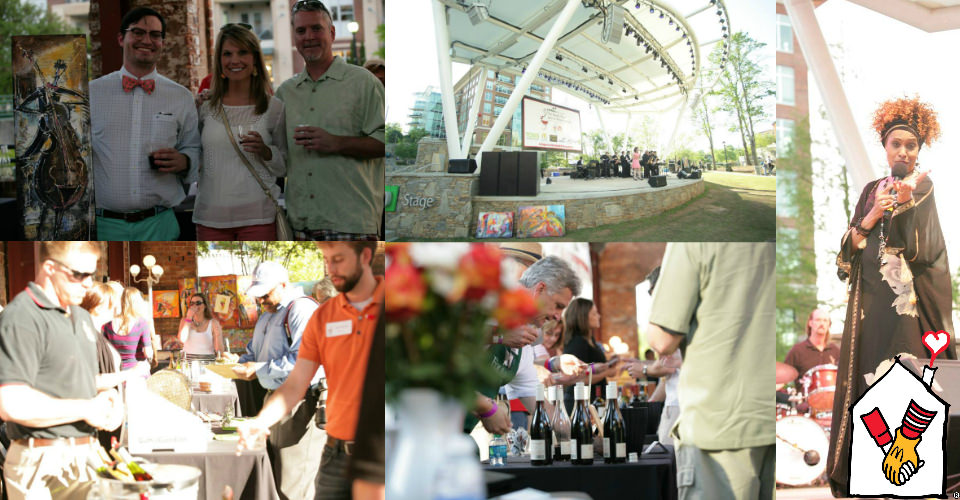 Read more