RMHCC Golf Classic
Save the Date:
April 9 Pairings Party at Larkin's on the River in the Shirley Roe Cabaret Room
Tournament April 10, 2019 @ The Cliffs at Mountain park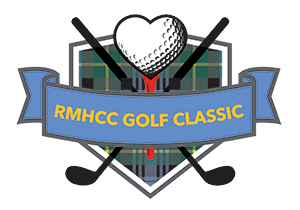 Did you know, a day on the course can help keep families together?
For 15 years, the participants of the RMHCC Golf Classic have helped to keep over 11,000 families close to their sick child. Thanks to supporters like you, 650+ nights were provided through the tournament to keep families with critically ill or injured children close to each other and the care and resources they need in right here in our community in 2018.
Save the Date for the 2019 RMHCC Golf Classic at the Cliffs Mountain Park! All proceeds from this tournament will benefit the Ronald McDonald House Charities in Greenville and the hundreds of families served each year while their children receive medical treatment at a nearby healthcare facility. THANK YOU! Sign up to volunteer here!
Contact Elizabeth by email to learn more today!
View photos from the 2018 Pairings Party and Tournament.
Thank you to our 2019 Golf Classic Sponsors!