Our Wishlist
Our Ronald McDonald House requires lots of household items to keep it up and running for our families to have a comfortable stay. We create a Wish List every month to provide our friends and supporters a direct way to give to our House.
How You Can Donate Supplies
Please feel free to deliver items at your convenience any day of the week between 8 AM and 8 PM. Or if you can't bring it to us, send it via Amazon to 706 Grove Road, Greenville, SC 29605. If you have any questions, please call (864) 235-0506.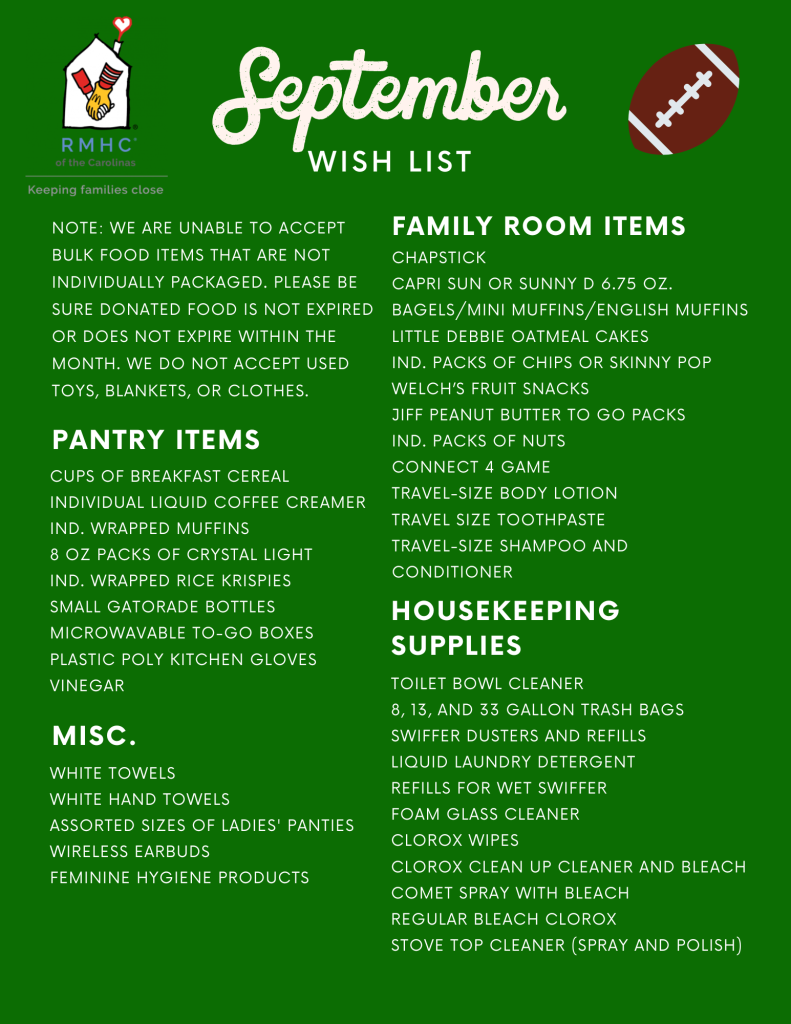 For more information, please call Crystal Byrd at 864-235-0506 ext 310 or send an email to [email protected]