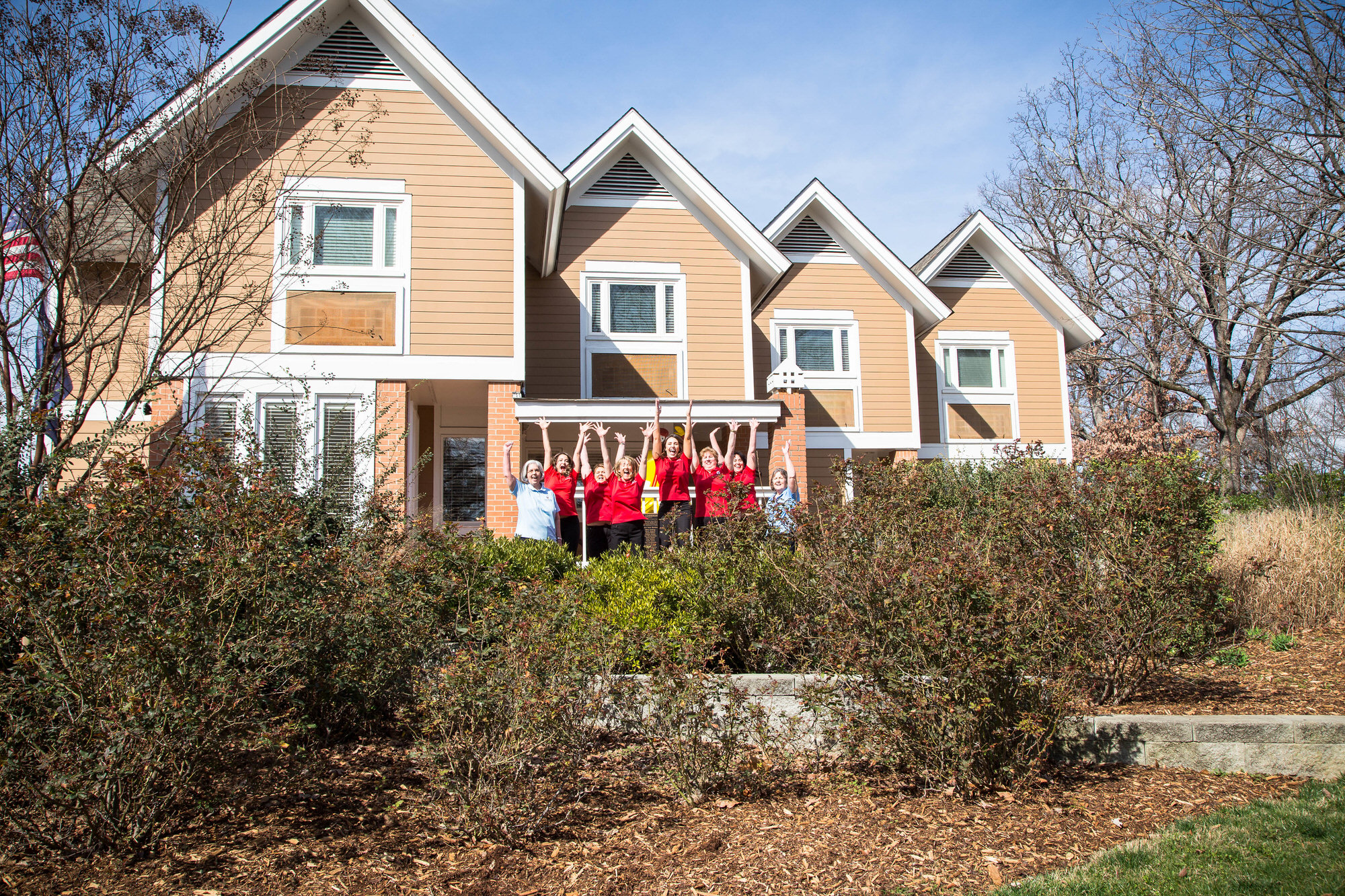 The Ronald McDonald House Charities ® of the Carolinas, located in Greenville, SC, was built in 1989 and is one of 300 Ronald McDonald Houses ® worldwide. The original Philadelphia Ronald McDonald House ® was built in 1974 and all Houses are united toward a common purpose: to keep families with sick children close to each other and the care and resources they need.
Every year, Ronald McDonald House Charities (RMHC) ® at the national level aspires to improve the health and well being of 3.7 million children worldwide by assisting their families. It is important to note that each Ronald McDonald House ® is a stand-alone operation, designing programs and services that are needed within each respective community but also raising funds for their own operational and capital budgets.
Our Ronald McDonald House ® in Greenville features large living and dining spaces, including a full service double kitchen, 12 guest rooms with their own bath, laundry services, a playroom, computers and internet access, as well as an outdoor area which includes a BBQ area and children's playground.
Mission Statement: RMHC ® of the Carolinas' mission is to keep families close, within a home filled with hope, encouragement and comfort where parents can focus on their child receiving critical care in our hospital systems. We find and support programs that directly improve the health and wellbeing of children.
Would you or your organization like to learn more about RMHCC?
Email Marti Spencer at [email protected], Executive Director, or call 864-235-1622 to schedule a "Speaker of the House" to come present about what we are doing and how you can get involved. We'd love to hear from you!
The McDonald's Connection
"Ronald McDonald House Charities ® helps approximately 12,000 families every single night around the world. This would not be possible without McDonald's – the awareness they help create, the dollars they donate and the support of its thousands of independent owner/operators, customers and suppliers. The support of the entire McDonald's family has enabled what started as a local initiative helping a few families grow into a worldwide program that serves over seven million children and families every year. McDonald's assistance with the administrative costs that the global office of RMHC® would otherwise incur allows the Charity to devote more funding to support of local programs. This unwavering support allows us to focus on helping families in need while their critically-ill children fight for their lives."